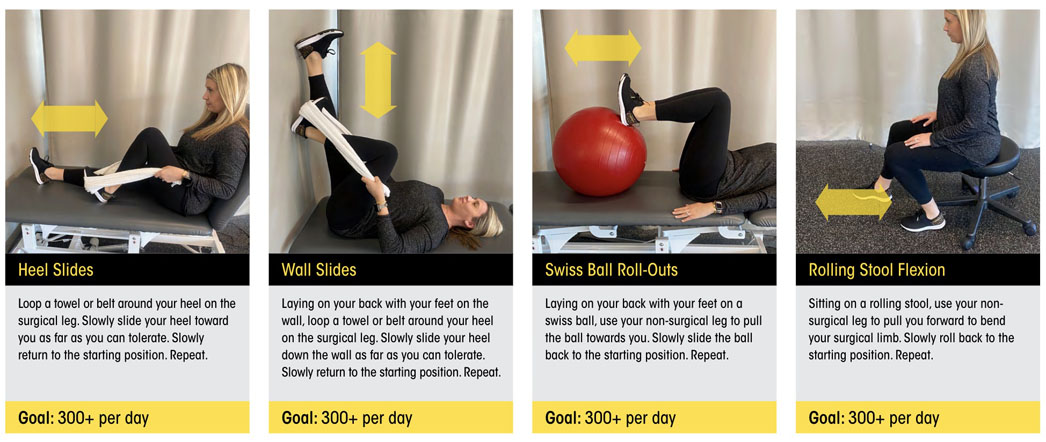 Caroline Brunst*, a board-certified physical therapist, answers some common questions that patients have about the early rehabilitation stage immediately following the MACI procedure.

How soon does the rehab process begin?
If you're undergoing MACI surgery to treat knee cartilage damage, it's important to know that the road to recovery begins shortly after surgery. Individual results may vary, but you'll likely be released from the outpatient facility or hospital on the same day as your surgery with a personalized rehabilitation plan to guide you on your journey.
You'll certainly spend plenty of time resting in the first few days after surgery, but to help mitigate swelling and pain you'll also likely do light movements as instructed by your surgeon and Physical Therapist (This article is not intended to provide medical advice. Always consult with a doctor before beginning any exercises or if you have any questions). The saying "motion is lotion" is one you might hear. It references the importance of moving the joint during rehab to lubricate the knee with nutrient-rich fluid. This may help reduce joint stiffness and discomfort, and also may help with the knee cartilage regeneration process. [BI(1] [JP2]
Download the My MACI app to stay motivated through your recovery journey



How soon can I walk after MACI knee cartilage repair?
Although each person's experience will be different, you may be mobile with crutches within the first week. By two to three weeks, limited weight bearing activities can usually resume as most patients work towards being pain-free with full knee extension during this time.
You may also be able to exercise your healing knee with a Continuous Passive Motion (CPM) machine, a motorized device that slowly and gently moves your joint. There are also many alternative at-home exercises you can consider with your physical therapist to regain range of motion when a CPM machine is not available.

What's a typical rehab timeline following MACI knee cartilage repair?
Each patient's MACI rehabilitation physical therapy needs are unique, so rehabilitation programs take into account the patient's specific medical history and individual goals.
That said, here's what may be a typical timeline:
Movement with crutches within the first week
Limited weight bearing activities, full knee extension by 2-3 weeks
Independent home exercise, including stationary bike and balancing exercises, as early as one month
Full weight bearing and full knee range of motion by 8-12 weeks post-surgery
Free from knee brace by 8-12 weeks post-surgery
Modifications may be needed along the way based on specifics of the cartilage lesion(s) as well as any other procedures performed at the time of MACI implantation. You should always follow the instructions of your doctor and physical therapist.

Download the MACI Rehab Brochure

What happens after the early phase of rehab?
The early days and months following surgery lay the foundation for the entire MACI rehab journey, which can take six to nine months. The entire rehab process is typically split into three phases, each lasting about three months:
Achieve Routine
Build Strength
Be Active
At the end of your first three months of rehab, your care team will most likely assess if you are ready to advance your rehabilitation from the "Achieve Routine" phase to the "Build Strength" phase. To help decide, they'll look to see if you're able to do certain things such as the following:
Return to light recreational exercise including walking and stationary cycling
Perform daily routine and activities of daily living (navigating stairs, showering, etc.) with the assistance of crutches
Start driving again and return to office or seated work
For more on what to expect in the next phases of your MACI procedure rehab journey, click here.
*Dr. Caroline Brunst is a paid consultant of Vericel Corporation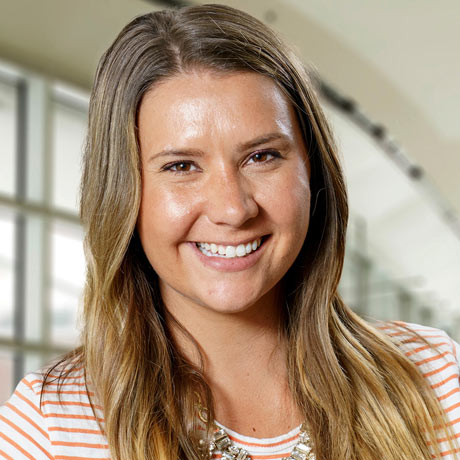 Please see below for full indication and ISI. Blog posts are intended to provide educational information. Always talk to your doctor with any questions.