The My MACI app is here to help you on your journey to heal your knee cartilage.
Download it today keep track of your rehab goals, stay motivated in the recovery process, and find inspiration from other MACI patients who have gone through the same experience.

How the MY MACI App can help you take charge of your MACI knee cartilage repair recovery:
1. Pre-Procedure Checklist
Starting two weeks before the date of your knee surgery, the My MACI app provides you with a list of action items that you can check off your list, from navigating insurance approvals to setting up your home recovery space.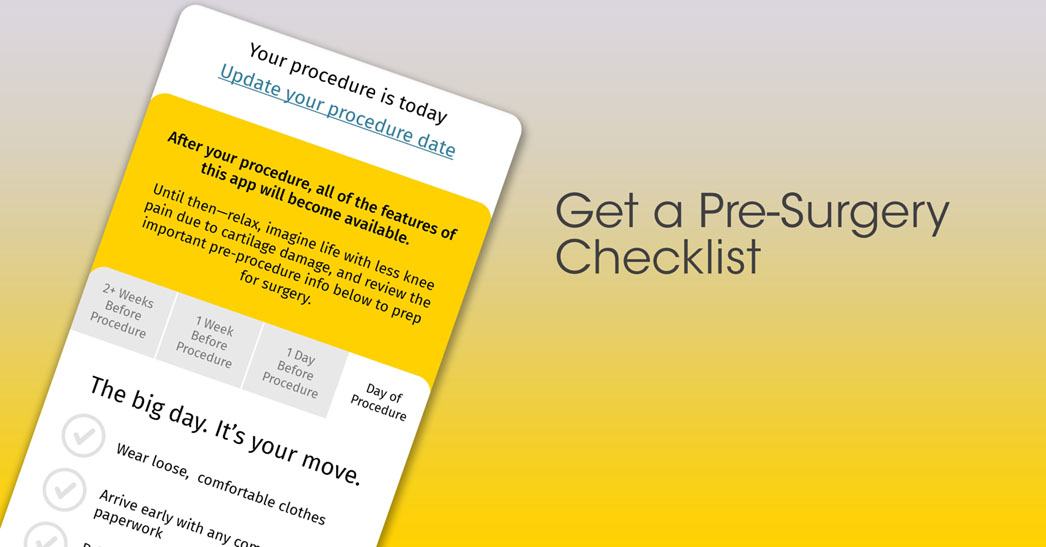 2. Exercise Database and Reminders
Keep your rehab on track with easy-to-use exercise reminders. Add your favorite knee exercises into a database of activities that you can reference any time.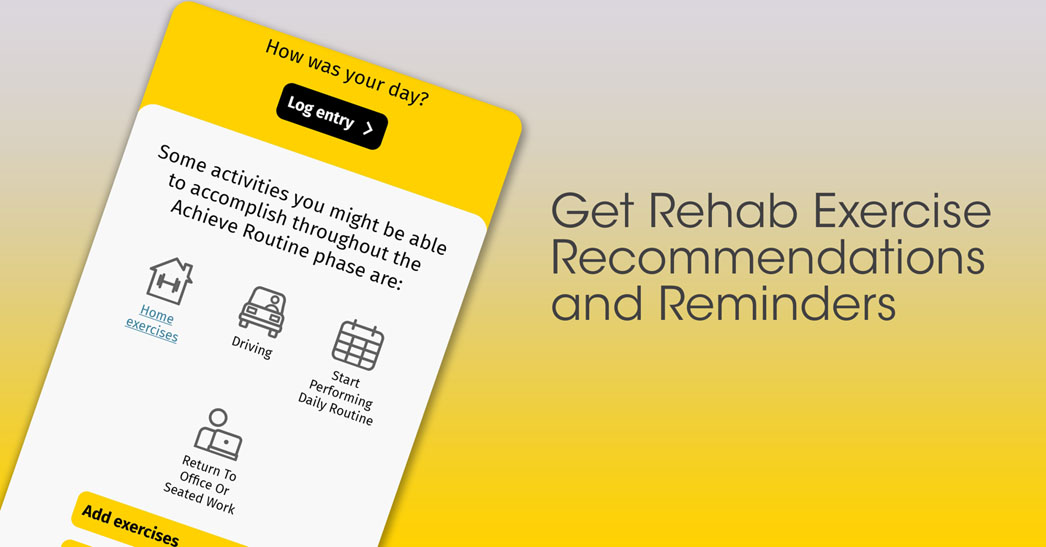 3. Daily Habits and Milestone Tracking
The My MACI app breaks down your rehab journey into three phases to keep the recovery timeline manageable. As you progress through each phase, the app will prompt you with new rehab milestones that can be tackled one day at a time.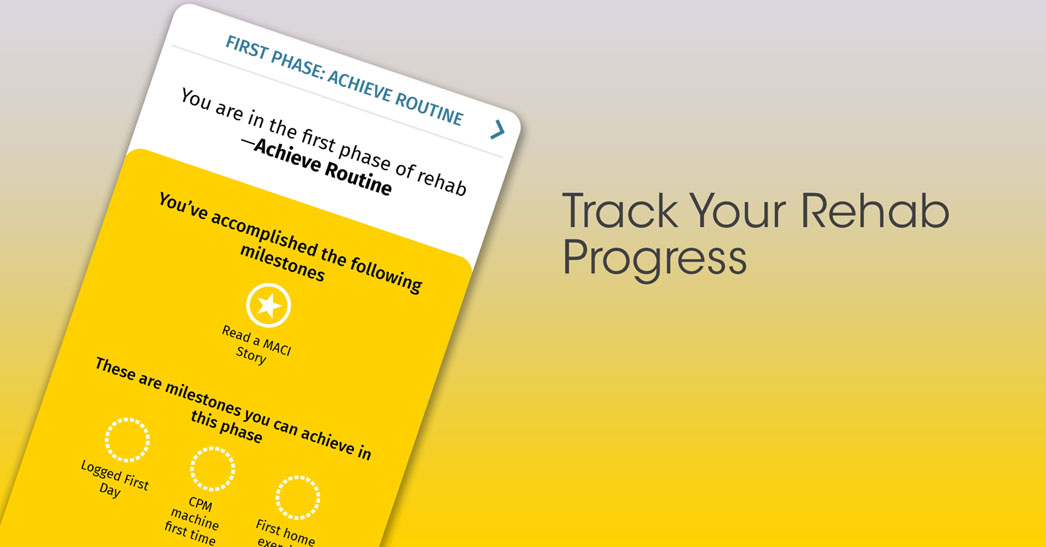 4. Add Your Own Tracking Metrics
Keep track of custom metrics that matter to you like your knee's rating on a daily pain scale, the angle at which you can bend your knee or your knee's percentage of rotation mobility.
5. Resources and Inspiration
Going it alone is not part of the plan! The My MACI app features a range of options for connecting with former patients Throughout the app, find testimonials from real MACI patients that have gone through the same knee surgery milestones.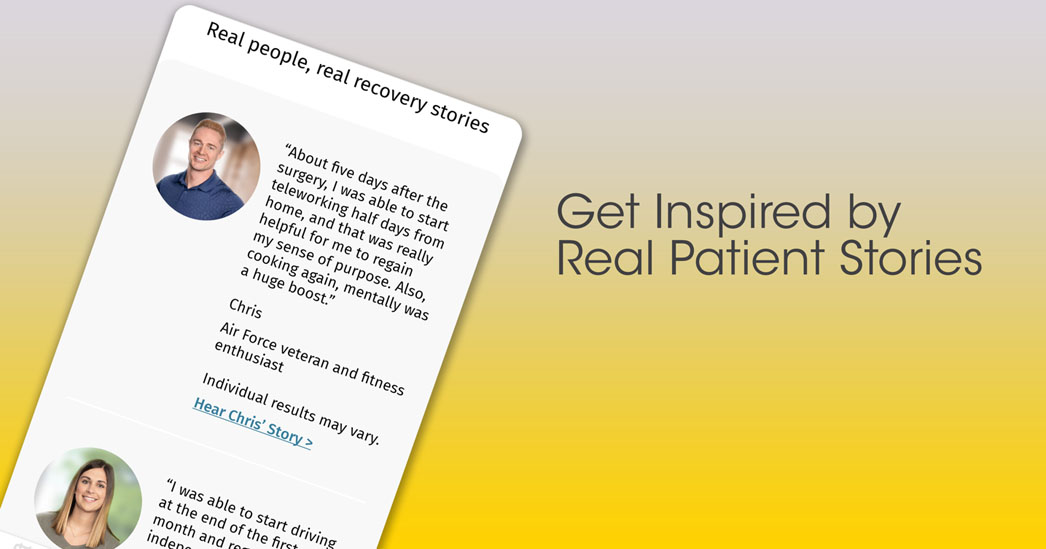 Please see below for full indication and ISI. Blog posts are intended to provide educational information. Always talk to your doctor with any questions.