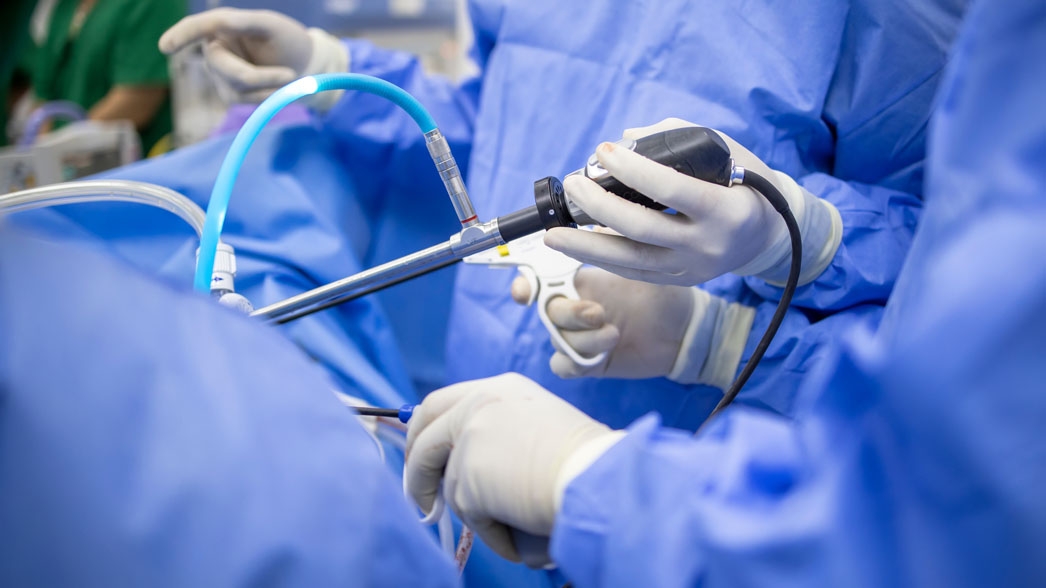 The first step in the MACI® (autologous cultured chondrocytes on porcine collagen membrane) knee cartilage repair journey is an arthroscopy. This is is a minimally invasive, out-patient procedure that allows a surgeon to scope the knee and diagnose the causes of knee pain.

What Happens During an Arthroscopy?
During an arthroscopy, a physician makes a small incision in the knee and inserts an arthroscope, a small medical instrument with a camera and light on the end. This allows the health care provider to examine the knee joint and diagnose the patient's injuries.
The physician may also use this opportunity to clean up the knee joint and remove damaged cartilage and bone. This is called debridement and is accompanied by a joint lavage to wash out any loose bodies around the knee.
For patients considering pursuing the MACI procedure, the surgeon will collect a biopsy of the patient's healthy knee cartilage cells from a non-weight bearing area of the knee during the arthroscopy. This sample is sent to Vericel's facility where the cells are reproduced to create a cartilage implant that is later implanted into the patient's knee during a follow up surgery to repair damaged cartilage.

Potential Pain Relief Post-Arthroscopy
Patients who undergo an arthroscopy with debridement and lavage may experience pain relief after the procedure. The removal of damaged cartilage and tissue may reduce pain and improve movement in the patient's knee. For some patients, the relief may be significant and last a reasonably long period of time, while others who undergo debridement and lavage can experience unpredictable and likely temporary relief.

Overcoming Knee Cartilage Pain Long-Term
Cartilage damage doesn't heal on its own and could get worse and more painful if not addressed early. If left untreated, knee cartilage pain can become chronic and can greatly impact a patient's quality of life. That's why it is critical to avoid delaying treatment for knee cartilage pain. MACI surgery is an option that can help repair a patient's knee cartilage damage for knee pain long term.


Please see below for full indication and ISI. Blog posts are intended to provide educational information. Always talk to your doctor with any questions.