Sidelined By Knee Pain From Cartilage Damage?
Wondering what's next for you?
See for yourself how MACI could help you overcome your knee pain. A MACI specialist will repair your knee cartilage by using your own cells to create durable repair tissue that can reduce pain*1, improve function*1, and provide lasting results†1.

Are you ready to learn more about your knee pain?

Get more insights into knee pain and check out the cartilage damage simulator.


Not sure what your knee pain is telling you? Take this short quiz to see how much it affects your life.
You've had your initial arthroscopy.
What happens now?

What steps should you be taking prior to your MACI procedure?
"Every step of the way, MACI helped me return to my active lifestyle."
—Chris, MACI patient
Individual results may vary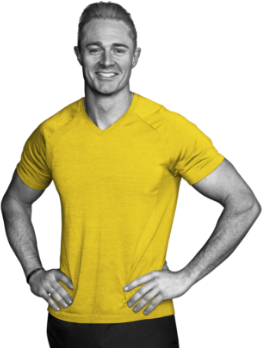 Introducing a customizable app to enhance your recovery experience.
Download the My MACI App to help you prepare for your MACI procedure and to get personal guidance through your rehabilitation program.
*In the SUMMIT clinical trial, MACI was shown to offer greater pain relief and improvement in function when compared to microfracture.
†Improvements in pain and function were maintained with MACI at year 5.
Reference: 1. Saris D, Price A, Widuchowski W, et al. Matrix-applied characterized autologous cultured chondrocytes versus microfracture: Two-year follow-up of a prospective randomized trial. Am J Sports Med. 2014;42(6):1384-94.