MACI is the next generation ACI
Repair articular cartilage defects in the knee using a patient's own cells
MACI showed statistically significantly greater improvement over microfracture for pain relief and functional improvement¹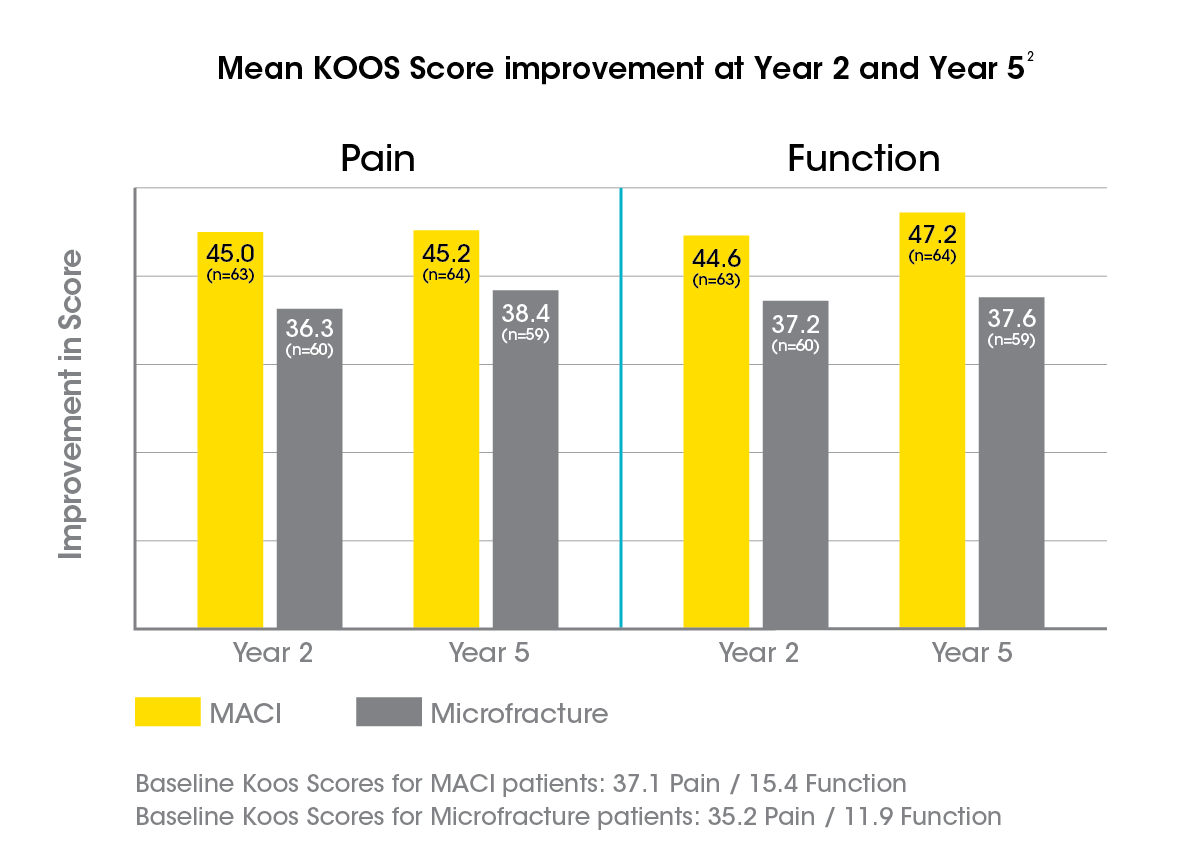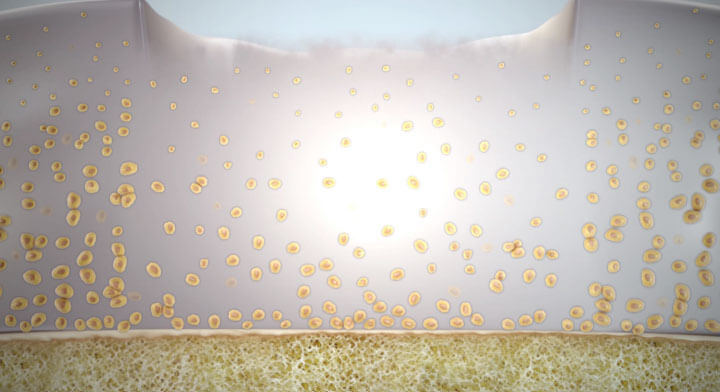 produces a durable repair tissue able to fill the cartilage lesion
A cartilage repair technique
with demonstrated safety
The most frequently occurring adverse reactions (≥5%) reported for MACI were arthralgia, tendonitis, back pain, joint swelling, and joint effusion.
Serious adverse reactions reported for MACI were arthralgia, cartilage injury, meniscus injury, treatment failure, and osteoarthritis.1
ACI delivery, simplified
With its unique cell-seeded biocompatible membrane, MACI provides a suture-free delivery method for autologous cultured chondrocytes.
MACI is contraindicated in patients with a known history of hypersensitivity to gentamicin, other aminoglycosides, or products of porcine or bovine origin. MACI is also contraindicated for patients with severe osteoarthritis of the knee, inflammatory arthritis, inflammatory joint disease, or uncorrected congenital blood coagulation disorders. MACI is also not indicated for use in patients who have undergone prior knee surgery in the past 6 months, excluding surgery to procure a biopsy or a concomitant procedure to prepare the knee for a MACI implant.
1. Saris D, Price A, Widuchowski W, et al. Matrix-applied characterized autologous cultured chondrocytes versus microfracture: Two-year follow-up of a prospective randomized trial. Am J Sports Med. 2014;42(6):1384-94.

2. Brittberg M, Recker D, Ilgenfritz J, et al., Matrix-Applied Characterized Autologous Cultured Chondrocytes Versus Microfracture Five-Year Follow-up of a Prospective Randomized Trial. Am J Sports Med. 2018;46(6): 1343-1351.