A step-by-step guide to the MACI procedure
Step 1 of 7:
Biopsy Taken
A small biopsy of healthy cartilage is taken arthroscopically from a non weight-bearing area of the patient's knee.
Typical harvest sites include the intercondylar notch and the proximal aspect of the medial and/or lateral femoral condyle.
Step 2 of 7:
Biopsy Processed
The biopsy is sent to the Vericel cell-processing facility in Cambridge Massachusetts.
A state-of-the-art cell-processing facility provides optimal product quality and safety.
Step 3 of 7:
Cell Regeneration
Chondrocytes are extracted from the biopsy, expanded, and, using proprietary methods are uniformly seeded onto a resorbable Type I/III collagen membrane.
MACI delivers a controlled, uniform dose of cells with a density of 500,000 to 1,000,000 per cm².
Step 4 of 7:
MACI Delivered
MACI is delivered via courier to the treatment facility for the procedure.
Step 5 of 7:
Defect Debrided
Use the MACI Surgical Implantation Kit cutting templates and mallet to create a uniform shape in the knee cartilage defect and debride back to healthy, stable cartilage with a ring curette.
Step 6 of 7:
MACI Templated
Use the MACI Surgical Implantation Kit cutting templates, mallet and cutting block to template the MACI implant to the exact size of the debrided knee cartilage defect.
Step 7 of 7:
MACI Implanted
The MACI implant is secured in place using fibrin sealant. Suture fixation is not required.
The MACI implant completely fills the defect.
MACI is appropriate for a wide range of knee cartilage defects
Condyle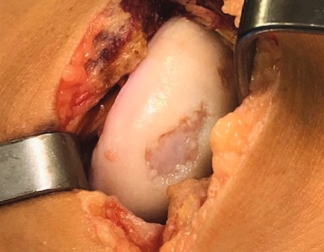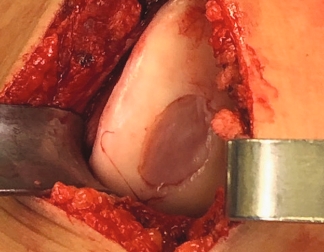 Trochlea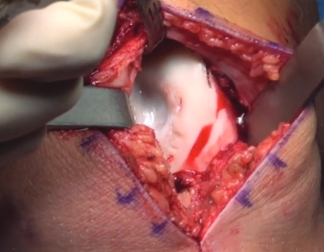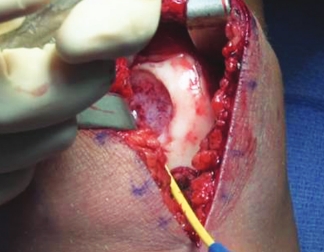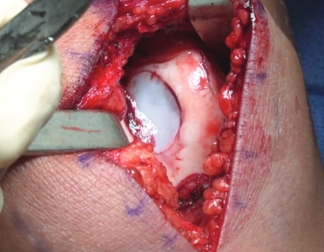 Patella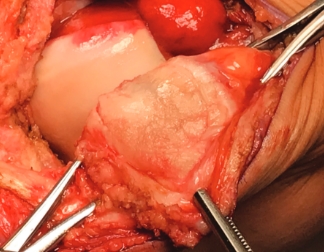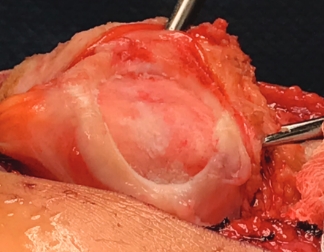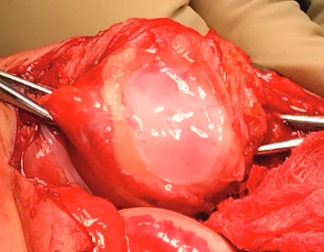 Over the course of a year, the matrix continues to expand and fill the cartilage defect.2
After implantation, chondrocytes migrate from the MACI membrane and adhere to the subchondral bone forming new cartilage.3 As the matrix matures, it produces a durable repair tissue which expands to fill the defect.2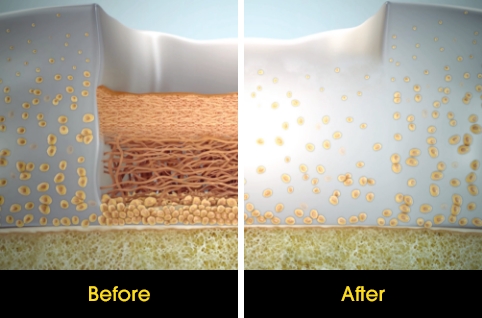 Simplify the MACI procedure with the MACI Surgical Implantation Kit
The MACI Surgical Implantation Kit is intended to assist with MACI knee surgery. The MACI Surgical Implantation Kit is provided by Vericel for MACI procedures. Ask your MACI Representative for more information.
Important note: The MACI Surgical Implantation Kit is not available or appropriate for all MACI procedures. The content presented here is for informational purposes only and does not constitute medical advice.
Download MACI Surgical Implantation Kit Instructions for Use, including individual instrument Instructions for Use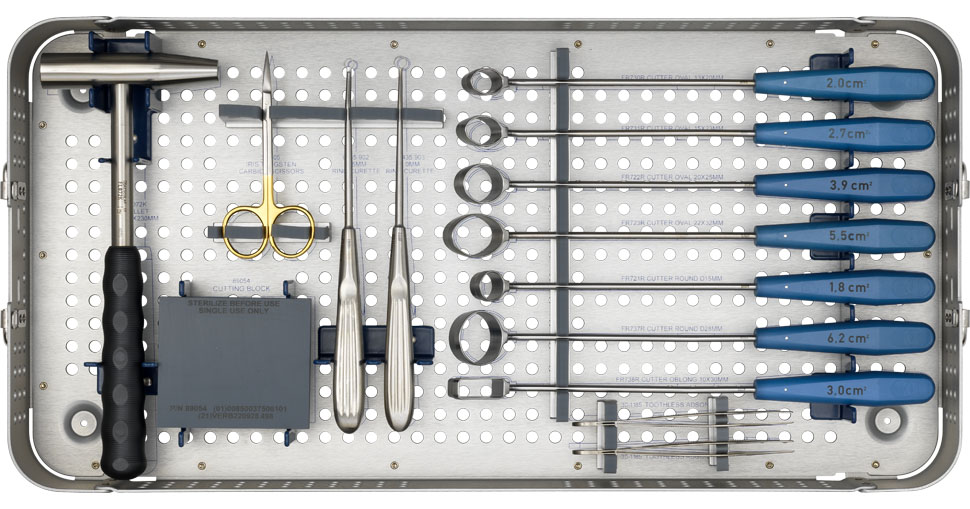 A closer look
The following is an overview of the progression for rehabilitation from MACI*
Achieve routine
0–3 months
After the immediate post-surgery phase, patients will work towards a pain-free and full passive knee extension with limited weight bearing. Over time, the goal is to be free of ambulation devices and knee braces while becoming thoroughly independent with rehabilitation exercises.
Functional goals include:
Mobile with crutches within first week
Limited weight bearing and pain-free, full knee extension by 2-3 weeks
Independent home exercise as early as 1 month
Full weight bearing and full knee range of motion by 8-12 weeks post-surgery
Free from knee brace by 8-12 weeks post-surgery
Build strength
3–6 months
During this phase, patients should begin to feel comfortable returning to recreational activities. An exercise program will help re-build muscle strength and endurance. Patients may feel ready for more strenuous activity, so you may need to give explicit direction on what activities they are ready for at this stage.
Functional goals include:
Full and pain-free weight bearing and range of motion
Continue progression of strengthening exercises without pain or swelling
Transition to gym/home based rehab
Free from crutches
Patients should be able to enjoy a return to recreational activities and sports by gradually increasing the difficulty of their exercises. Every patient's recovery is unique and should be guided by your assessment of graft maturation as well as mental preparedness of the patient and the general physical function and level of specific knee strength, stability, and support.
Functional goals include:
Increase distance, time, and difficulty of exercises
Ability to tolerate lengthy walking distances
Return to a pre-operative level of activity
Tissue phases during MACI rehabilitation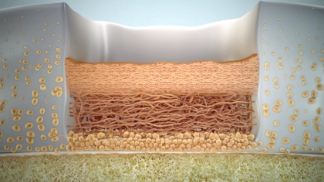 0–3 months
Implantation & protection
Cells adhere to bone and begin to proliferate throughout the defect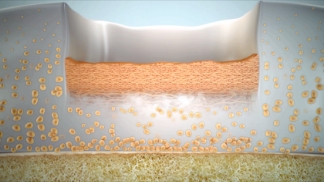 3–6 months
Transition & proliferation
Continued proliferation forms a defect-spanning matrix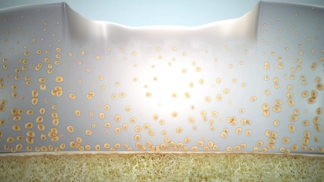 6–9 months
Remodeling & maturation
Expansion of the cell matrix into puttylike consistency, progressive hardening until durable repair tissue forms
9+ months after MACI
"I'm close to being back to the best shape of my life and keep improving every day. I have been able to get back to all the physical activities I love doing, like running, squatting, jumping, lunging, weight lifting, taking fitness classes, boxing, hiking, and camping."
Chris, MACI patient
Paid testimonial by a MACI patient.
*Recovery time varies greatly as no two patients are alike. The goal is to restore optimal function in each patient as safely as possible. These timeframes are not universal and should be used for general guidance on which goals to reach before progressing to the next. MACI is contraindicated in patients who are unable to follow a physician-prescribed post-surgical rehabilitation program.
Timelines are based on clinical observations and should not be considered medical advice. Individual results for activity and repair tissue progress will vary.
Recovery from MACI treatment is highly individualized. The rehabilitation program is tailored specifically to each patient's unique goals and objectives. Everyone heals at their own rate and cartilage will continue to mature over time. Patients should return to heavy impact activities such as cutting or pivoting as directed.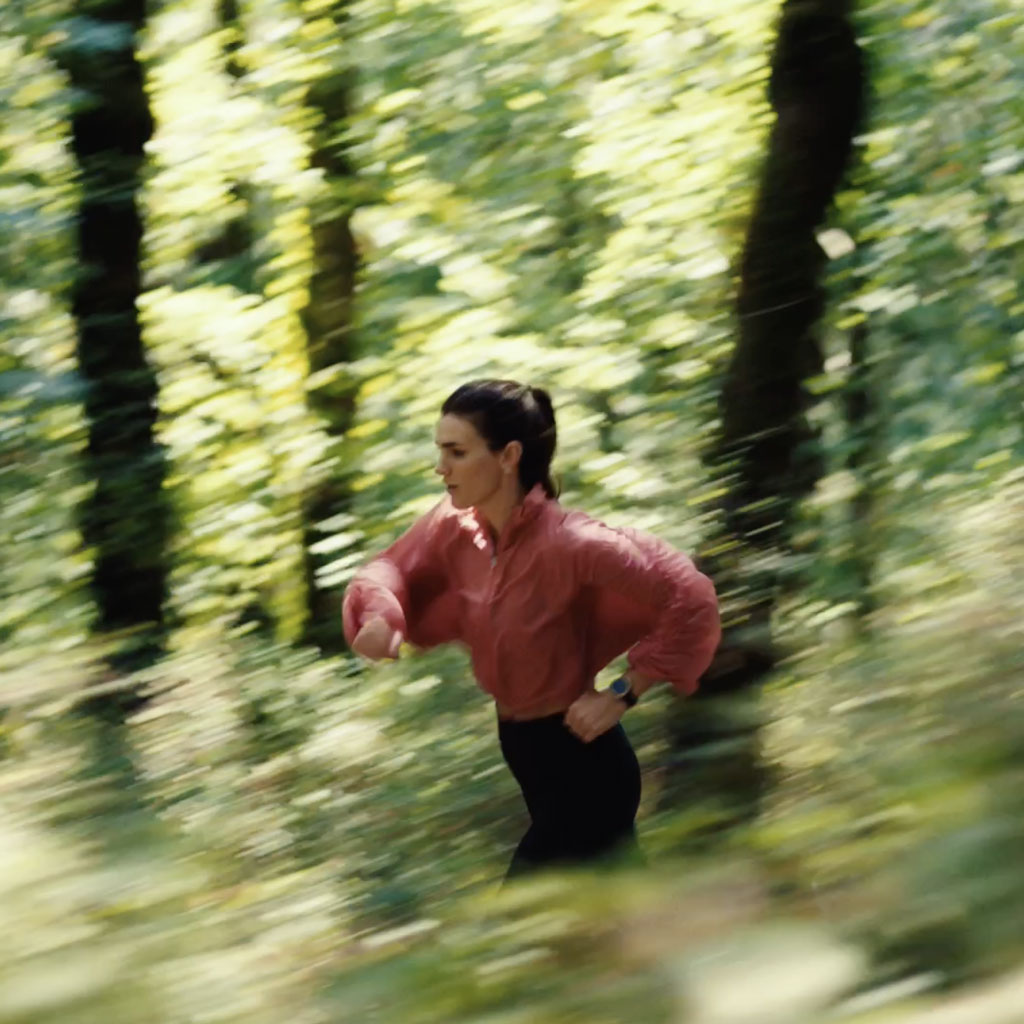 Help your patients understand what life could be like with MACI
Do you have patients interested in talking with real MACI patients about their experience?
The MACI Mentor Program gives patients considering MACI an opportunity to connect one-on-one with real MACI patients by phone.
Reference: 1. Gooding CR, et al. A Prospective, Randomised Study Comparing Two Techniques of Autologous Chondrocyte Implantation for Osteochondral Defects in the Knee: Periosteum Covered Versus Type I/iii Collagen Covered. Knee. 2006: 13(3): 203-210. 2. Saris D, Price A, Widuchowski W, et al. for the SUMMIT study group. Matrix-applied characterized autologous cultured chondrocytes versus microfracture: two-year follow-up of a prospective randomized trial. Am J Sports Med. 2014;42:1384-1394. 3. Brittberg M. Cell carriers as the next generation of cell therapy for cartilage repair: a review of the matrix-induced autologous chondrocyte implantation procedure. Am J Sports Med. 2010 Jun;38(6):1259-71.