Simplify the MACI procedure with the MACI Implantation TRAY
Ensure a custom fit of the MACI implant to your patient's cartilage defect while minimizing handling of the MACI implant.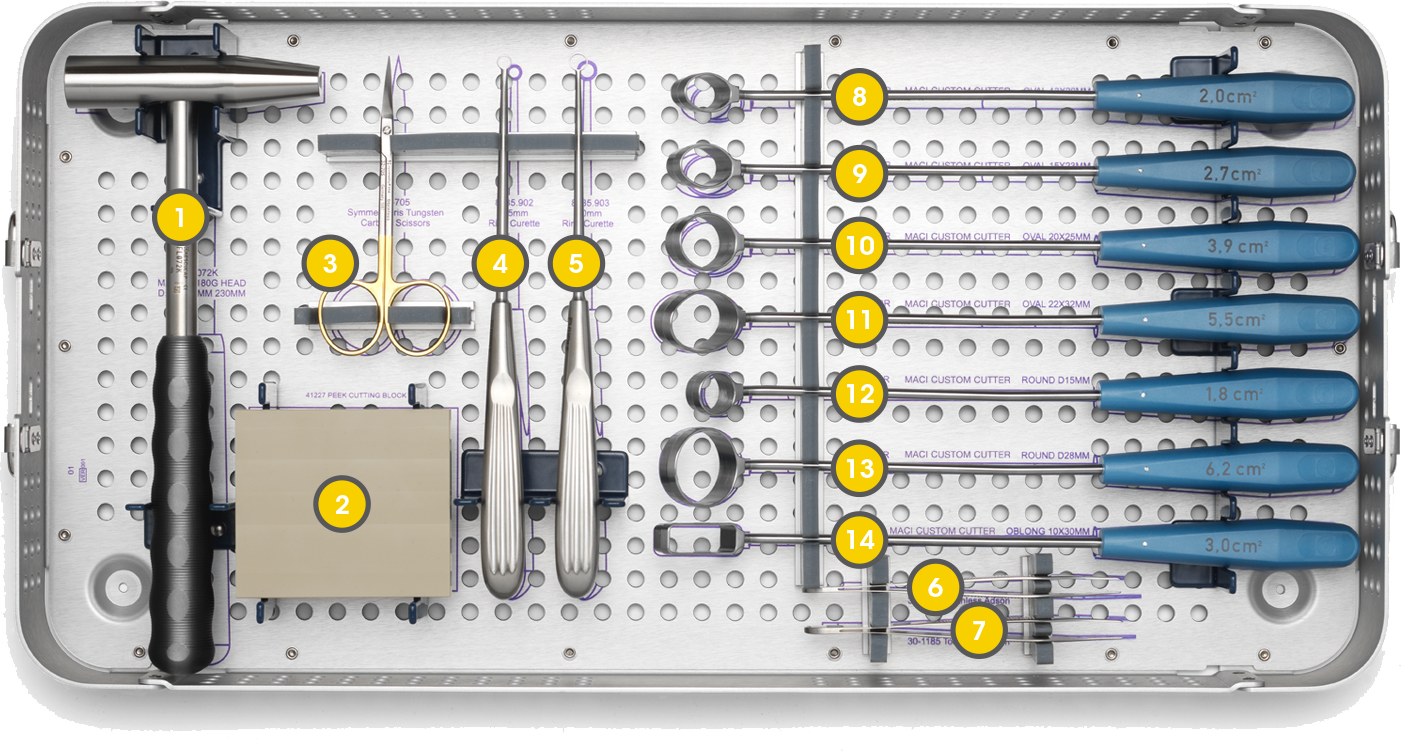 Mallet 180g Head
MACI Cutting Block
Tungsten Carbide Scissors
4.5mm Ring Curette
6.0mm Ring Curette
Toothless Adson
Toothless Adson
MACI Custom Cutter Oval 13x20mm
MACI Custom Cutter Oval 15x23mm
MACI Custom Cutter Oval 20x25mm
MACI Custom Cutter Oval 22x32mm
MACI Custom Cutter Round 15mm
MACI Custom Cutter Round 28mm
MACI Custom Cutter Oblong 10x30mm
The MACI Implantation Tray is provided by Vericel for MACI procedures. Ask your MACI Representative for more information.
Important note: The MACI Implantation Tray is not available or appropriate for all MACI procedures. The content presented here is for informational purposes only and does not constitute medical advice.